Nowadays, once it comes to protecting the water supply from possible contaminants, people tend to come across two terms: "anti-siphon valve" and "backflow preventer". Many modern homeowners use both terms interchangeably to talk about devices that prevent water from going back to its source. In a way, it's safe to say that few differences exist between anti-siphon valves and backflow preventers. However, anti-siphon valve vs. backflow preventer remains a topic that bewilders those with little knowledge about plumbing terminologies.
A Summary Of The Devices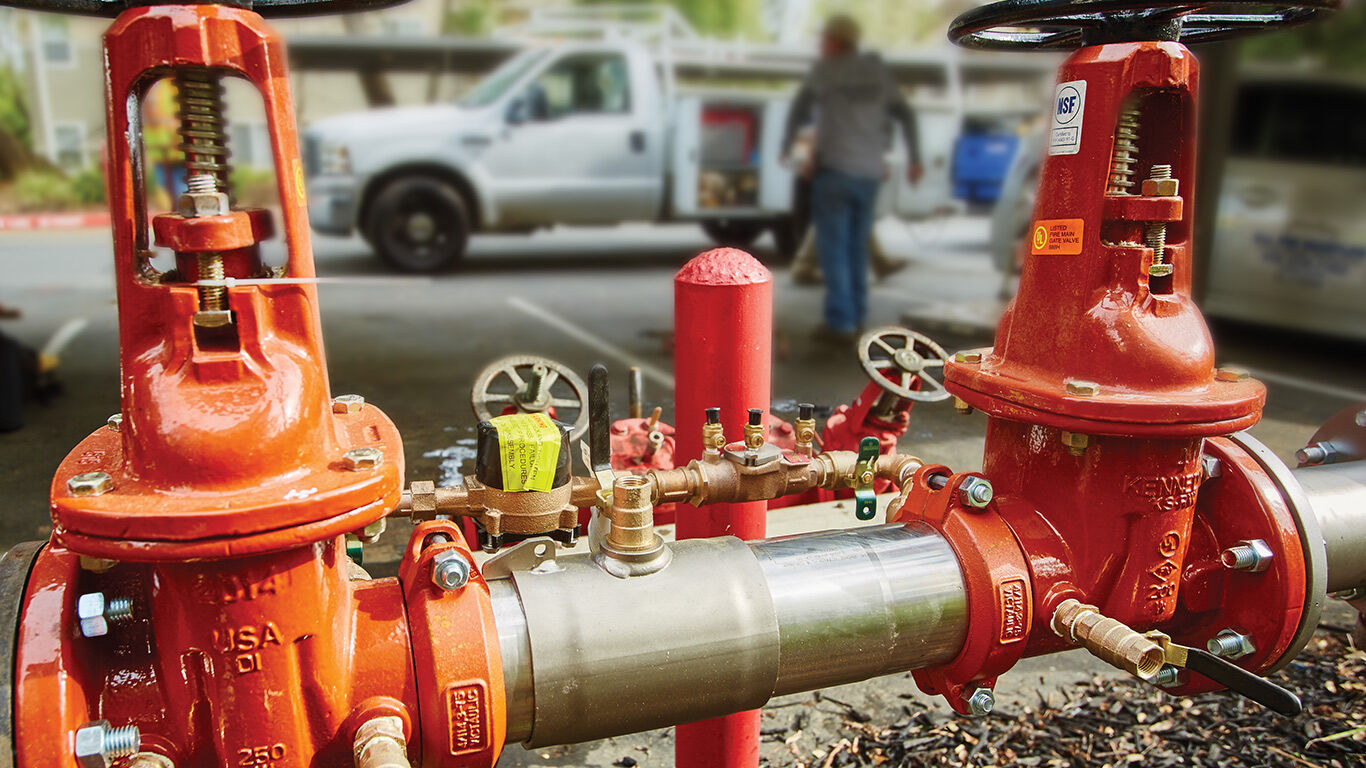 Worry about the contamination of your water supply but cannot make up your mind whether to get an anti-siphon valve or a backflow preventer? In that case, this article is exactly what you need. Down below, you would find out everything that you must keep in mind about the devices from definition to applications
Anti-Siphon Valve And Backflow Preventer: Rundowns 
Anti-siphon valve: In layman's terms, an anti-siphon valve is a type of backflow preventer that people often use in residential water systems. The popularity of the anti-siphon valve comes from the fact that it's simple to install and costs little. Packing an integral atmospheric vacuum breaker, anti-siphon valves eliminate the suction that makes water re-enter the water supply. While anti-siphon valves perform adequately in most cases, their efficiency is less than impressive.
Backflow preventer: Essentially, backflow preventer is an umbrella term: it represents an assortment of devices that homeowners use to stop water from flowing backward. Because of that, "backflow preventer" encompasses "anti-siphon valve" but some people still use the terms interchangeably.
Applications Of The Devices 
Anti-siphon valve: As mentioned above, for systems in households, a lot of homeowners think highly of anti-siphon valves. The installation of anti-siphon valves takes moments to complete and people don't have to spend much money. Nonetheless, it's noteworthy that some regions outlaw the use of anti-siphon valves for a wide range of reasons. Hence, as a precaution, you should consider taking a look at the regulations regarding water systems in your area so you don't get into problems.
Backflow preventer: Consisting of models with all sorts of capabilities, backflow preventers give a good account of themselves in demanding settings. Unsurprisingly, backflow preventers tend to see extensive use in commercial projects where backflow could create significant troubles to the owners over time. People also incorporate backflow preventers into their irrigation systems since it's impossible to be too careful around fertilizer, insecticides, etc. If such substances manage to reach the water supply via backflow, there may be fatal consequences.
Installation Requirements Of Anti-Siphon Valve And Backflow Preventer 
Anti-siphon valve
Height: To work, anti-siphon valves need to stay at least six inches above ground so you cannot use them for underground systems. In the case that you want to hide the valves, you should use plants to obscure them.
Proximity: You must set up anti-siphon valves where your water supply connects to the hoses. Thus, it's important to scout for suitable spots near the water supply before installing the valves.
Submergence: Anti-siphon valves won't work if they end up underwater in use. As a result, you need to steer clear of floodplains while setting up your valves.
Preventers: It's ill-advised to install anti-siphon valves upstream of other backflow preventers. That would keep the valves from working properly.
Backflow preventer
Different models often have different characteristics so it's best to refer to the installation instructions in the owner's manual of your backflow preventers. Compared to anti-siphon valves, a number of backflow preventers have more flexible setup processes. In addition to that, once it comes to efficiency, quite a few backflow preventers outmatch anti-siphon valves. For instance, in the average water systems, one solid backflow preventer is capable of replacing as many as six anti-siphon valves.
Choosing Between The Devices 
The arrangement of water systems changes from place to place so people have conflicting opinions about the winner in anti-siphon valve vs. backflow preventer. Still, if you want to protect your water supply, it's strongly recommended that you check out these considerations
Efficiency: You only care about stopping backflow? Then feel free to use whatever you like. However, if you happen to prioritize efficiency as well, you should think about getting backflow preventers.
Ease of use: In use, anti-siphon valves feature a mediocre efficiency but in exchange, they don't require special attention from homeowners. That means to those with little time, anti-siphon valve is the one that comes out on top in anti-siphon valve vs. backflow preventer.
Wallet: Reaching the market at reasonable prices, anti-siphon valves match a lot of shopping budgets. Your wallet is kind of tight nowadays? Then grab anti-siphon valves and save money for more pressing needs.
FAQs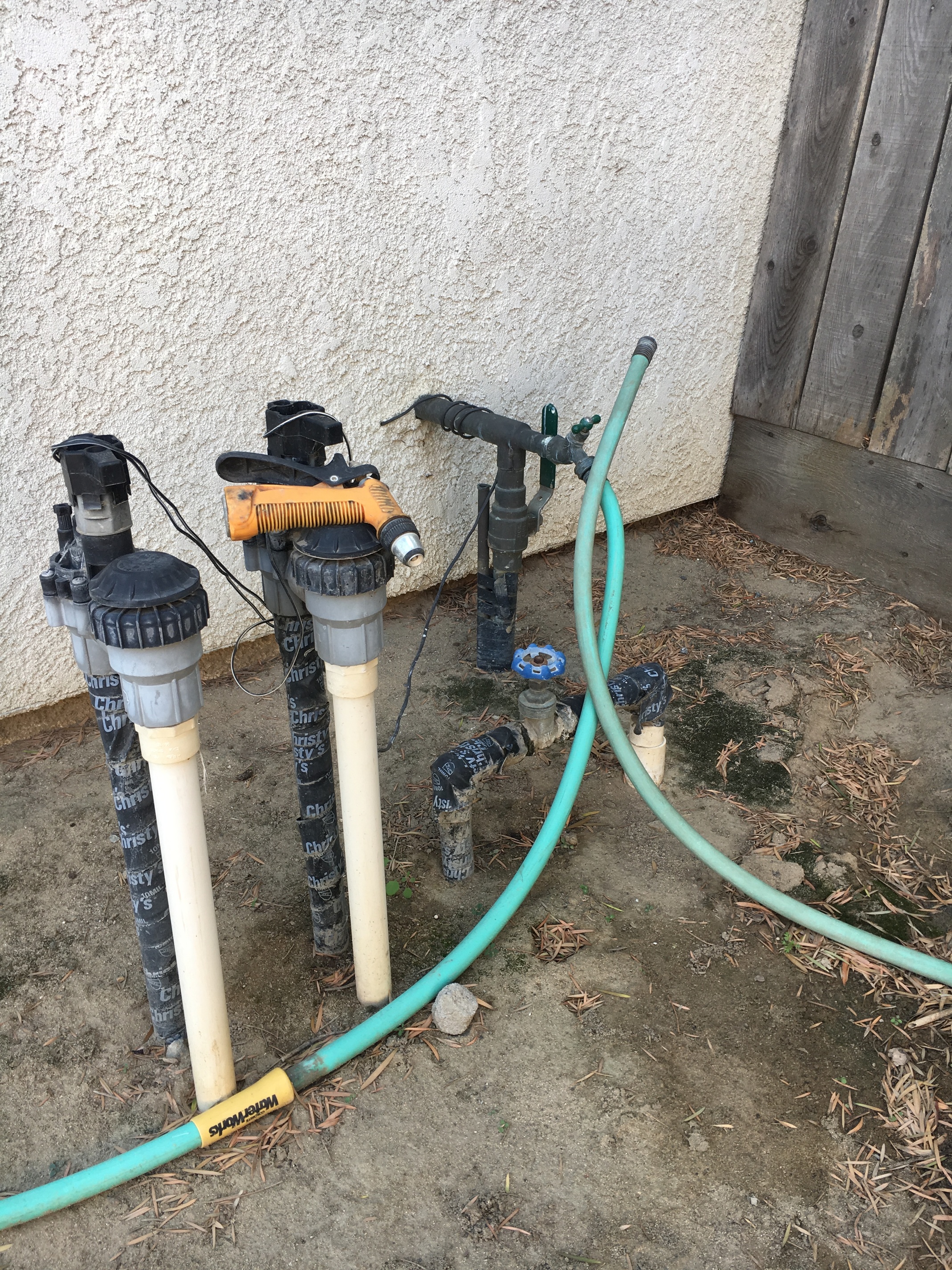 Can I order water systems with backflow preventers attached? 
Certain places indeed offer water systems that already included backflow preventers but such systems tend to be custom-made. Because of that, you have to pay a lot of money in order to pick up one of those systems.
How long would backflow preventers last?
Numerous factors affect the lifespan of backflow preventers: usage, maintenance, environment and so on. That being said, assuming that you don't take things to the extremes, it's going to be years before you have to replace your backflow preventers.
Is it cost-effective to repair damaged backflow preventers?
It depends. If your backflow preventers sustain minor damages, you may carry out repairs. On the other hand, if the extent of the damages is significant, it's widely advised that you buy new backflow preventers.
Which brands make the best backflow preventers? 
Today's backflow preventers come from countless brands, but in terms of reputability, a couple of names stand out: Febco, Conbraco, Wilkins, Mueller and others. Thanks to the attention to detail, products of these brands rarely let homeowners down in the course of operation. Moreover, upon purchase, backflow preventers made by the mentioned names usually come alongside warranties that cover manufacturing defects. Hene, if you run into issues with their models within the warranty period, the brands should make it up to you.
Hi, I am Matthew Thompson.  I have a special love of repairing house and taking care of my small garden. From 2015, I decided to write more about home improvement, repairing – fixing anything in a common house to help people understand & know how to upgrade their own one. With 7 years working in writing for home & garden, I am really happy if any one could drop a comment about my knowledge.
It could be not correct in your case but if you let me know, I am willing to update my article with your recommendation.
Enjoy!