Modern valves come in all shapes and sizes but most models rely on packings to minimize the odds of leakage. While valves come alongside packing, the valve packing would degrade over time so people must pick up packing replacement periodically. Nowadays, once it comes to replacing the packing in valves, homeowners tend to choose between two choices: graphite and teflon. Unsurprisingly, since both materials have unique characteristics, the topic of graphite vs. teflon valve packing attracts a lot of attention.
A Summary Of The Materials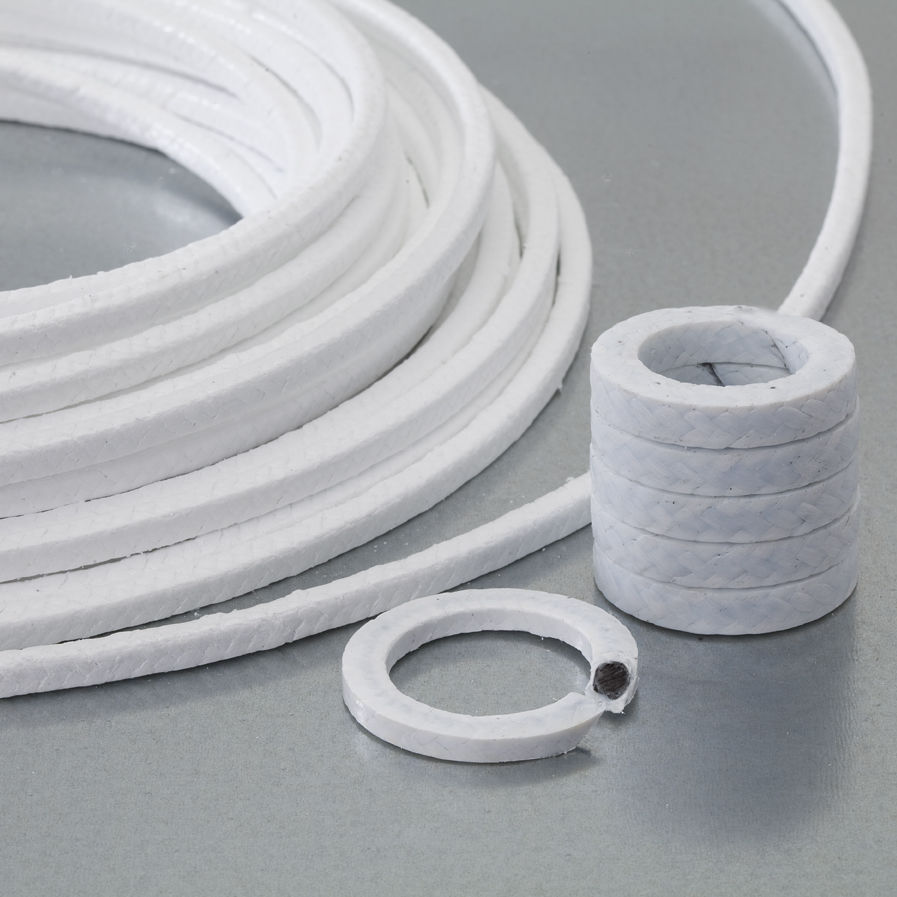 Unable to decide between graphite and teflon for the packing of valves of your house? Then you may want to give this article a look. Down below is everything that you need to keep in mind regarding the packing materials.
Graphite And Teflon: Overviews 
Graphite: Overall, graphite is a natural form of carbon with excellent stability which is a big plus for packing material. Presently, manufacturers produce graphite valve packings by braiding long yarns of graphite to give it a low coefficient of friction. For valves in residential applications, packings that incorporate pure graphite usually prove more than enough. However, it's worth pointing out that packings for industrial valves could contain a mix of graphite and other materials.
Teflon: Also known as PTFE (Polytetrafluoroethylene), teflon is a synthetic polymer made via the polymerization of tetrafluoroethylene. In use, teflon not only features a low coefficient of friction but also boasts outstanding chemical resistance. Furthermore, depending on the application, it's possible to lubricate teflon packings to enhance their attributes. Because of that, the teflon packing is able to give a good account of itself in applications, residential and industrial alike.
Insights Into The Packing Materials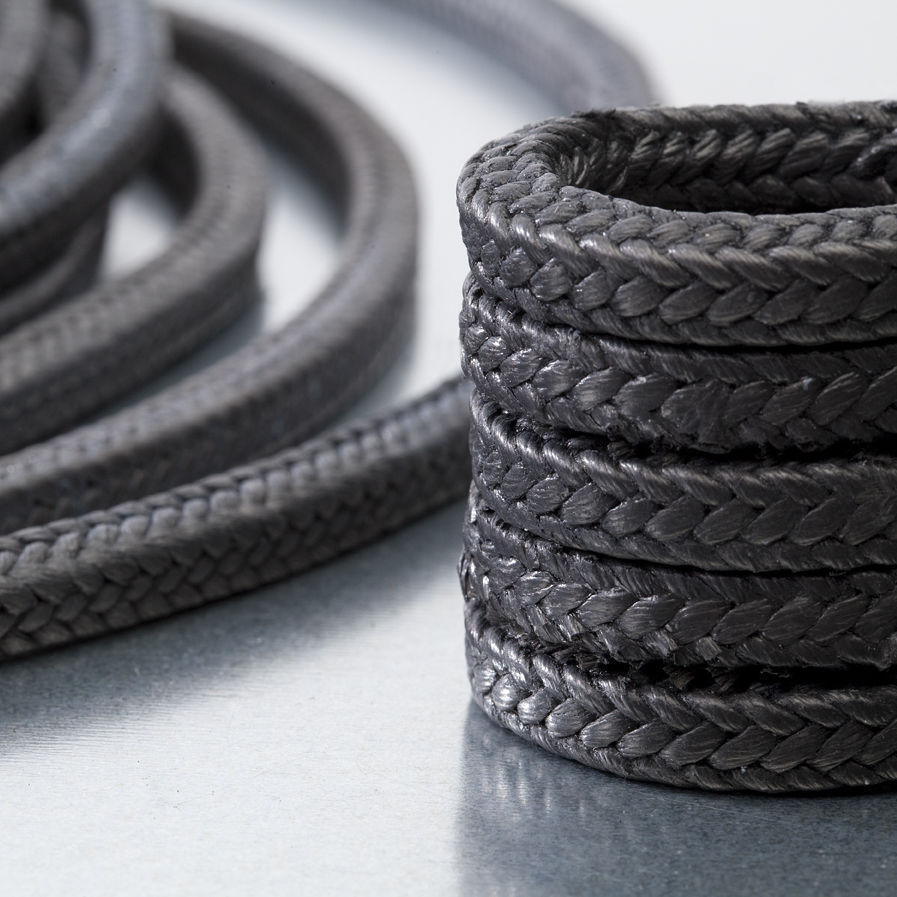 | | | |
| --- | --- | --- |
| | Graphite | Teflon |
| Pluses  | Reasonable cost | Outstanding chemical resistance |
| | Installation is a breeze | Long-lasting |
| | Low maintenance | Availability is tip-top |
| Minuses  | Less than ideal heat resistance | Uncontrollable expansion in high temperatures |
| | Vulnerable to abrasion | May interrupt the operation of components |
Graphite
Pluses:
Cost: At the moment, the price of graphite packings is lower than the amount that people have to pay for their synthetic counterparts. Needless to say, those with tight shopping budgets regard graphite as the winner in graphite vs. teflon valve packing.
Installation: Graphite packings possess a no-nonsense setup process so the installation lasts mere minutes in most of the cases. That is advantageous if your schedule leaves you just a bit of time for packing replacement.
Maintenance: One interesting thing about graphite packings is that they self-lubricate. Hence, with graphite packings, people would be able to speed up valve maintenance and save time for more pressing matters.
Minuses:
Heat: The temperature tolerance of graphite packings is mediocre so they cannot handle extreme heat. Once exposed to high temperatures, graphite packings should quickly degrade and that allows liquid to pass through.
Abrasion: All in all, the presence of abrasive materials is going to compromise the structural integrity of graphite packings as time passes by. Thus, it's wise to keep packings made from graphite away from applications in which abrasion is a concern.
Teflon
Pluses:
Resistance: Capable of surviving prolonged contact with chemicals of variable properties, teflon earns a shower of praises for its resistance. Naturally, for applications that involve chemicals, today's homeowners often rate teflon packings above graphite ones.
Longevity: The lifespan of packings changes from case to case but on average, teflon packings last for a long time. You like to extend the replacement interval of your valve packings as much as possible? Then it's strongly recommended that you go for teflon packings.
Availability: Teflon packings reach the market in quite a few configurations so they could adapt to a lot of modern valves. That means finding teflon packings that fit specific valves is a walk in the park.
Minuses:
Expansion: As the temperature in the valves increase, teflon packings expand which causes fitness issues. That is why with teflon packings, people have to perform adjustments every now and then to preserve the seal.
Interruption: Since teflon packings exert pressure on surrounding components during expansion, the interruption to operation is an ever-present threat. Therefore, if you fail to keep an eye on teflon packings, your valves cannot operate smoothly.
Choosing Between Graphite And Teflon: Advice 
Generally speaking, different applications tend to have different requirements so there is no consensus on graphite vs. teflon valve packing. That being said, if you wish to get the best packing for your valves, you should check out these hints.
Think about the valves: It's safe to say that both graphite and teflon work superbly as materials for valve packings. As a result, if your valves remain more or less new, feel free to choose whatever packings that you like. Still, in the case that your valves have seen extensive use, it's a good idea to stick to graphite packings. The conforming nature of graphite permits graphite packings to fit old valves with pittings, deformations, etc.
Keep usage in mind: For applications that involve only water, graphite as well as teflon packing score equally well. Nonetheless, if you intend to expose your valves to other substances besides water, you have to be careful. For instance, graphite could endure a number of chemicals but for good measure, you should use teflon packings for valves that handle harsh solutions. Packings made from teflon have an easy time resisting various things from corrosive acids to strong bases.
Give wallet some thought: Your shopping budget lets you spend big bucks on valve packings? In that case, it's a good idea to grab teflon packings. Otherwise, you need to co consider buying graphite packings to save a couple of bucks.
FAQs
Which brand sells the best valve packings?
Valve packing on the market nowadays comes from a wide range of brands but in terms of reputability, some stand out: SunPass, Chesterton, Teadit, …While such brands receive a couple of complaints on occasions, their packings remain superior to products of lesser-known names.
How do I replace the packing of my valve?
Disconnect the water supply, clear the area and remove the bonnet nut. You could use the owner's manual of your valve to locate the bonnet nut. After the bonnet nut is out of the way, remove the old packing before wrapping the new one counterclockwise for at least three times. Next, put the bonnet nut back to where it belongs and secure it to prevent leakage. It's suggested that you use the opportunity to tighten all the nuts and bolts of your valve to stay on the safe side.
What is the ideal replacement interval for valve packing?
The frequency of packing replacement fluctuates between applications so you should take into account how often you use your valves. As the extent of usage increases, the replacement interval shortens. However, if you notice leakage in your valve, you may want to replace the packing immediately.
Hi, I am Matthew Thompson.  I have a special love of repairing house and taking care of my small garden. From 2015, I decided to write more about home improvement, repairing – fixing anything in a common house to help people understand & know how to upgrade their own one. With 7 years working in writing for home & garden, I am really happy if any one could drop a comment about my knowledge.
It could be not correct in your case but if you let me know, I am willing to update my article with your recommendation.
Enjoy!