Well, there is nothing wrong with appreciating the classics: all of us want to keep something nostalgic around our house.  Still, most homeowners nowadays agree that a 1970s stone fireplace would stand out like a sore thumb inside modern residences. While having a multi-decade-old stone fireplace in the interior may help create a rustic atmosphere, it usually presents a lot of decor challenges. Needless t say, how to update a 1970s stone fireplace is a popular topic among homeowners that get stuck with a fireplace from the '70s.
A Guide On Updating 1970s Stone Fireplaces
Wish to give the'70s fireplace of your house a new look but don't know what must be done? In that case, you have come to the right place. This article could show you a couple of ways to update a 1970s stone fireplace and the benefits they offer.
Add A Bit Of Concrete 
Effective and efficient, concrete is able to change the appearance of a stone fireplace in a blink of an eye. By adding a bit of concrete to your fireplace, you should have an easy time covering gaps on its surface which leads to a smooth look.
Benefits:
Simplicity: You don't have to be a pro to apply concrete to stone surfaces. In most of the cases, you could pick up concrete and tools to apply it in the local home improvement store.
Aesthetics: If you make use of concrete, it's possible to give your "rocky" fireplace a crisp appearance. Moreover, you have the option of painting on top of concrete and that is a big plus.
Maintenance: Concrete only requires basic care from homeowners to stay in top shape. Therefore, by going with concrete, you can spend more time enjoying yourself next to your fireplace and less time maintaining it.
Set Up Wooden Panels
You plan to update the 1970s stone fireplace in your house but want to avoid making it too "modern"? Then it's strongly recommended that you set up wooden panels. Possessing the traditional look, wooden panels adapt well to classic fireplaces and they never go out of style as well.
Benefits:
Time: The installation of wooden panels to fireplaces is no-nonsense and takes just a couple of moments to complete. That is advantageous if you happen to have little time to spare at the moment.
Diversity: Today's wooden panels incorporate wood from a wide range of species so you may choose whatever you like. In addition, it's possible to grab panels of variable sizes and shapes to match particular themes in the interior.
Add-ons: Compared to stone, it takes less time and effort to nail stuff to wooden panels. From pictures to shelves, you could easily attach a number of add-ons to your 1970s stone fireplace if you cover it in wooden panels.
Go For Stone Veneers
Being lighter and thinner than stone, stone veneers come in handy once it comes to updating stone fireplaces of the late 20th century. When put side-by-side, stone and stone veneers prove nearly indistinguishable which present a consistent image. Thanks to its utility, people mention stone veneers from time to time in talks about how to update a 1970s stone fireplace.
Benefits:
Price: Stone veneers reach the market at reasonable prices so they suit the budget of the average homeowners. In the case that you cannot drop big bucks on the update of your fireplace, you should use stone veneers.
Installation: Different setups have different requirements but the installation of stone veneers to fireplaces often wraps up before long. Furthermore, you could set up the stone veneers to cover your fireplace in any way you see fit.
Compatibility: Featuring a multitude of colors, patterns and so on, stone veneers boast first-class compatibility. Because of that, stone veneers have an easy time blending in with the surroundings.
Give Tiles Some Thought
Few people think of tiles while updating stone fireplaces but they tend to work wonders as resurfacing material. Capable of providing lasting changes to the appearance of fireplaces, tiles rarely let homeowners that put their trust in them down.
Benefits:
Availability: Nowadays, plenty of stores that deal in home improvements carry tiles so there is no need to travel far in order to make purchases. Additionally, if you don't want to go out of your way for tiles, feel free to order your tiles from online retailers: Amazon, eBay, …
Customization: All sorts of tiles exist but if you desire customization, you may use colored grouting during installation. The application of colored grouting is straightforward so everyone could include them in their project.
Cleaning: Unlike the rocky surface of stone fireplaces, tiles have a smooth exterior so dirt seldom accumulates. In times of need, you should be able to clean the entirety of the tiles using several pieces of cloths.
Consider Painting The Fireplace 
If you have some cans of paint lying around in your house, you can use them to update your '70s stone fireplace in a pinch. Though paint won't significantly alter the way your fireplace looks, it nonetheless brings fresh changes.
Benefits:
Preparation: There is no need to do much to prepare a stone fireplace for painting. All you have to do is to wipe through the exterior of the fireplace with a towel a few times to remove dirt, debris, etc.
Uniformity: Following the application of paint, your fireplace would feature a consistent profile from top to bottom. As a result, you don't have to worry too much about your fireplace being out of place.
Longevity: Assuming that you look after the paint layers on your fireplace, it's going to be a while before a repaint is necessary. That being said, due to the heat, you should inspect the paint every now and then.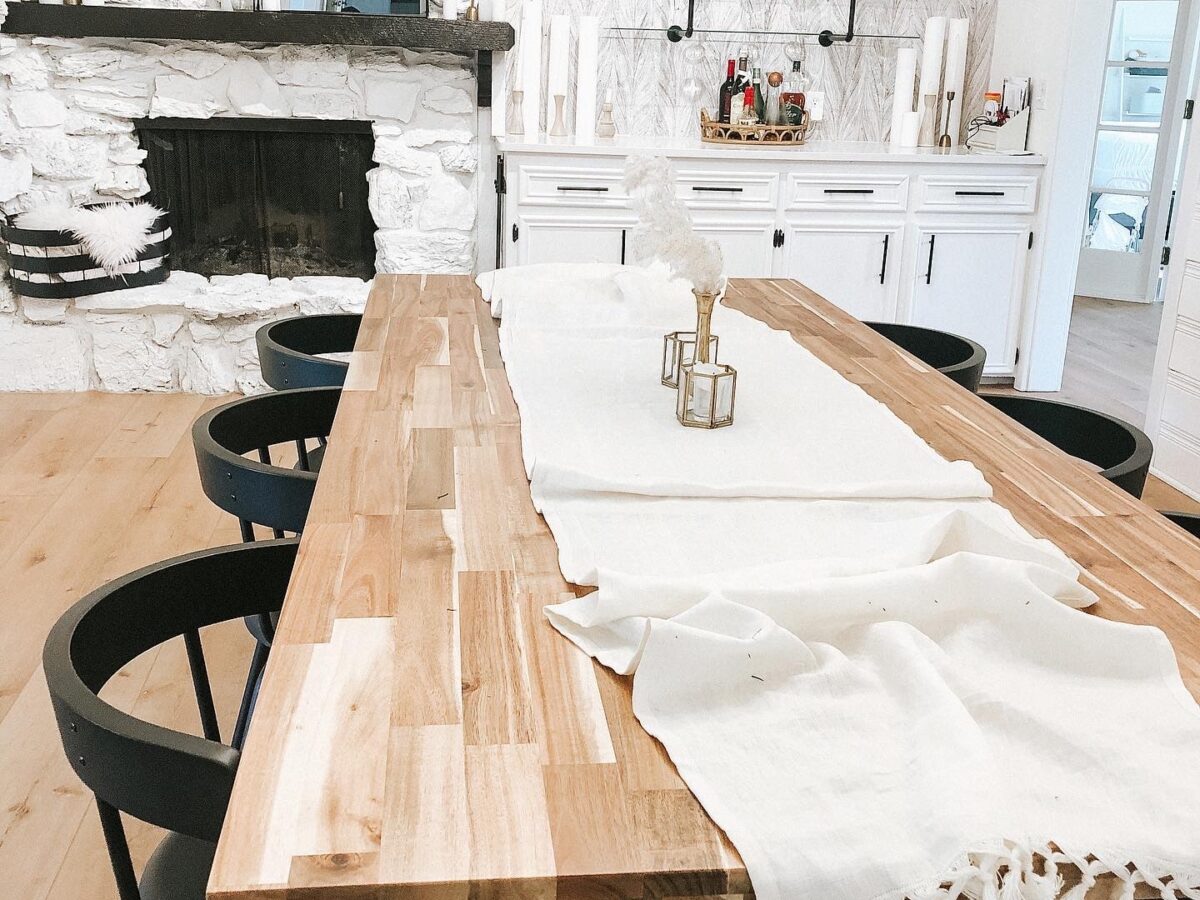 Consulting With The Pros: Overviews 
With the right tools and skills, people could renovate their  '70s fireplace after familiarizing themselves with principles of how to update a 1970s stone fireplace. Still, if you know little about concrete, wood panels, stone veneers and so on, it's a good idea to consult with the pros. By doing so, you would be able to collect information on the steps that you must perform. In addition to that, you may even hire the pros to take care of the update in your stead.
Hi, I am Matthew Thompson.  I have a special love of repairing house and taking care of my small garden. From 2015, I decided to write more about home improvement, repairing – fixing anything in a common house to help people understand & know how to upgrade their own one. With 7 years working in writing for home & garden, I am really happy if any one could drop a comment about my knowledge.
It could be not correct in your case but if you let me know, I am willing to update my article with your recommendation.
Enjoy!