As time passes by, most households often suffer a wide range of damages but in terms of extent, those caused by water have few competitors. Therefore, in order to avoid bank-breaking repair bills, modern homeowners dedicate a lot of time to waterproofing their houses. Thanks to a well-saturated market, people have multiple proofing materials to choose from but regarding quality, two products stand out: Hydro Ban and RedGuard. Needless to say, owing to the prominence of both products, Hydro Ban vs. RedGuard is a topic that captures the interest of many homeowners nowadays.
An Analysis Of The Products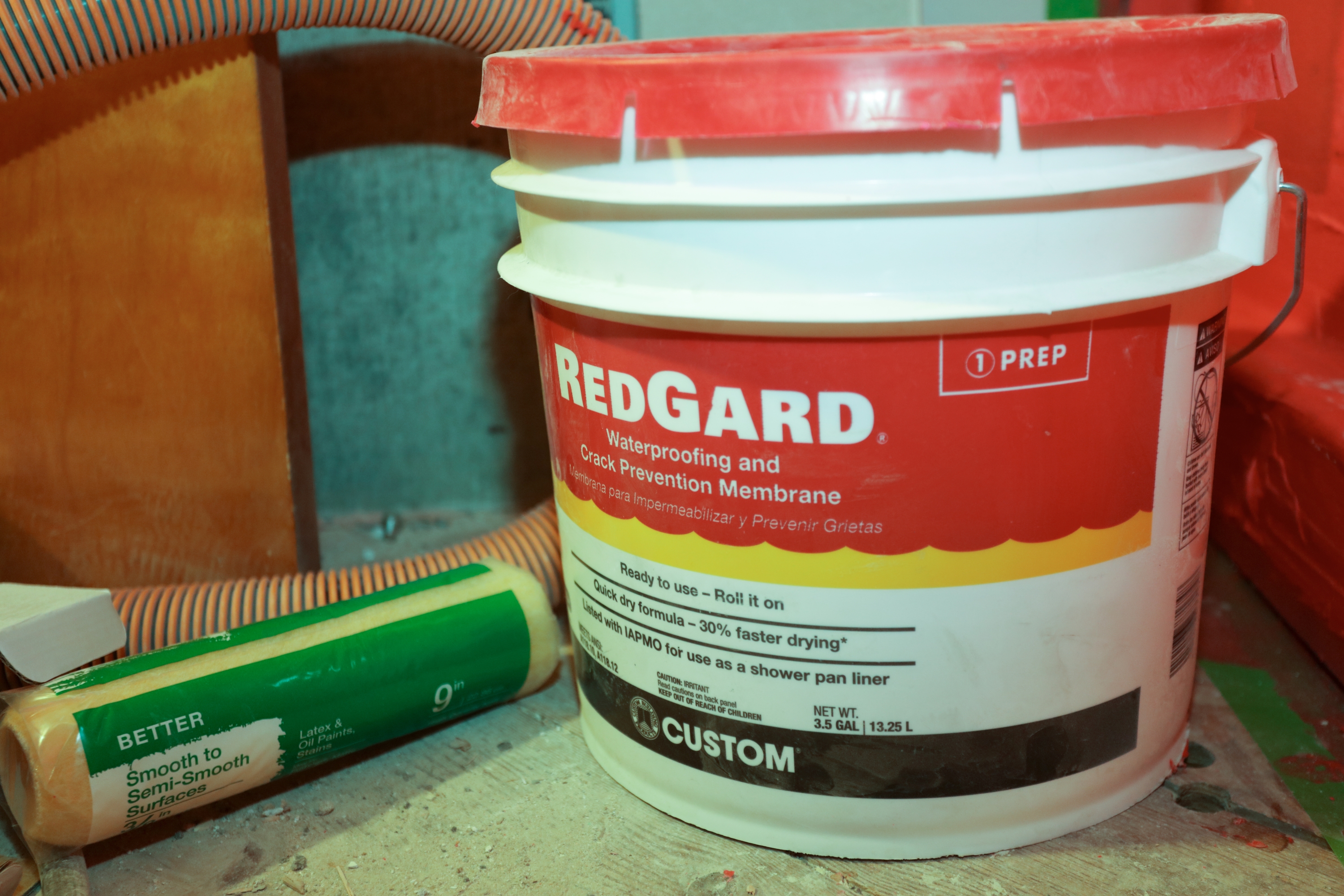 You plan to waterproof your house but have difficulty choosing between Hydro Ban and RedGuard? In that case, you have come to the right place. This article would tell you everything that you must know about the products so you could make the right call.
Hydro Ban And RedGuard: Rundowns 
Hydro Ban: Formulated by Laticrete, Hydro Ban is a waterproofing/crack isolation membrane that gives a good account of itself in quite a few situations. Thanks to a quick drying time, the product of Laticrete would cure in a matter of hours and its color also change as a sign. Furthermore, there is no need to use any fabric during the application of Hydro Ban. That is a big plus if you don't have a lot of time on hand to waterproof your house.
RedGuard: Possessing outstanding adhesion, RedGuard (Custom Building Products) is able to bond to a multitude of materials: PVC, ABS, metal, steel, and so on. Owing to the forgiving characteristics of the Custom Building Products waterproofing membrane, people can apply it using rollers, trowels, airless sprayers, … In addition to that, RedGuard is even rated for interior as well as exterior use. Therefore, RedGuard allows homeowners to waterproof their residence inside out.
A Comparison Of The Products 
Protection
Overall, assuming that people apply them properly, both Hydro Ban and RedGuard could keep out water for a long time. However, as it happens to boast anti-microbial technology, the Laticrete product is capable of preventing microorganism from passing through. Needless to say, a lot of homeowners that wish to protect treated articles consider Hydro Ban to be the winner in Hydro Ban vs. RedGuard.
Coverage 
In use, a gallon of Hydro Ban tends to be adequate to waterproof around fifty square feet of space. For RedGuard, people can use one gallon of the membrane made by Custom Building Products to waterproof up to fifty five square feet of space. Overall, the difference in the coverage of these waterproofing products is insignificant for small-scale projects. Nonetheless, as the amount of space that must be waterproofed increases, it's a good idea to go for RedGuard.
Quantity
Hydro Ban and RedGuard come in packages of variable sizes: 0.5 gal, 1 gal, 3.5 gal, 5 gal, et. As a result, you could get what you need for your project and avoid overbuying.
Maintenance 
Once cured, Hydro Ban and RedGuard require no maintenance whatsoever. That being said, people still have to look after the applied surface to preserve the integrity of the water barrier.
Warranty 
Regarding post-purchase support, Laticrete willingly backs Hydro Ban with a one-year manufacturer warranty. For RedGuard, Custom Building Products decides to go above and beyond by offering a limited lifetime warranty to those that pick up its waterproofing product. It's noteworthy that the warranties from both brands share the same condition: proper application. Hence, regardless of what product you choose, hire professionals to handle the application if you lack confidence and don't want to void the warranty.
Choosing Between Hydro Ban And RedGuard: Hints 
Different people have different preferences so today's homeowners have conflicting opinions about the one that comes out on top in Hydro Ban vs. RedGuard. Still, if you like to get you money's worth, it's strongly recommended that you check out these suggestions
Think about the project: If your house only needs plain and simple waterproofing, you could use what product you like. However, in the case that you also want to give your house a microbial shield, you should grab Hydro Ban. On the other hand, if you have a lot of space to cover then RedGuard is your number one choice.
Take warranty into account: You have the time to re-apply the waterproofing membrane annually? Then the post-purchase support that Laticrete provides for Hydro Ban would suit you well. However, if you desire long-lasting peace of mind, you have to consider getting RedGuard.
Keep cost in mind: Price changes now and then but Hydro Ban usually costs several times that of RedGuard. Because of that, you must give the shopping budget some thought prior to making your mind. It's worth pointing out that for optimal protection against water, people have to apply a couple layers of RedGuard. In the case of Hydro Ban, a single layer tends to prove more than enough.
FAQs 
Is it harmful to breath in vapor from waterproofing membranes?
Consisting of a wide range of chemicals, waterproofing membranes could cause various health conditions if you let them touch your skin, breath in their vapor, … Therefore, it's essential that you put on body protective equipment before you handle Hydro Ban, RedGuard and similar products. In the case that you get waterproofing membranes, wash it away as soon as possible. Also, seek medication immediately if you experience worrisome symptoms (prolonged irritation, respiratory issues, etc) following the application of waterproofing membranes.
What is the shelf life of waterproofing membranes?
Most modern waterproofing membranes would remain usable for a couple of years assuming that people store them in ideal conditions. However, the moment homeowners open the container and expose the waterproofing membranes to air, their lifespan is going to shorten. Hence, you must use all of the waterproofing membranes in every can you open to keep wastage to the minimum. If you suspect that waterproofing membranes in some containers seem to go bad, dispose of them in a proper manner.
Should I mix waterproofing membranes?
Overall, the formula changes between waterproofing membranes so it's ill-advised to mix products. In the case that you apply mixtures of waterproofing membranes to surfaces, properties of the water barrier may be unstable. For good measure, don't reuse old containers of waterproofing membranes to hold new products as that could lead to unintentional mixing in the process. Aside from that, once it comes to reapplication of waterproofing membranes, it's best to stick to the same product.
Where could I buy waterproofing membranes?
Nowadays, you should be able to pick up a few cans of waterproofing membrane by visiting the local hardware store. Kind of busy at the moment and don't have the time to drop by the store? If that is the case, feel free to order your waterproofing membranes from online retailers. As a precaution, it's widely advised that you stick to reputable names such as Amazon, eBay and so on.
Hi, I am Matthew Thompson.  I have a special love of repairing house and taking care of my small garden. From 2015, I decided to write more about home improvement, repairing – fixing anything in a common house to help people understand & know how to upgrade their own one. With 7 years working in writing for home & garden, I am really happy if any one could drop a comment about my knowledge.
It could be not correct in your case but if you let me know, I am willing to update my article with your recommendation.
Enjoy!