Able to save time and effort in a lot of tasks, tractors prove to be valuable additions to most households Nowadays, residential tractors come from various brands but not many may compete with those made by Kubota and John Deere. Versatile and flexible, Kubota and John Deere tractors could satisfy the needs and requirements of modern homeowners with relative ease. Still, preferences vary which means once it comes to Kubota vs. John Deere, different people tend to have different opinions.
Overviews Of The Tractor Brands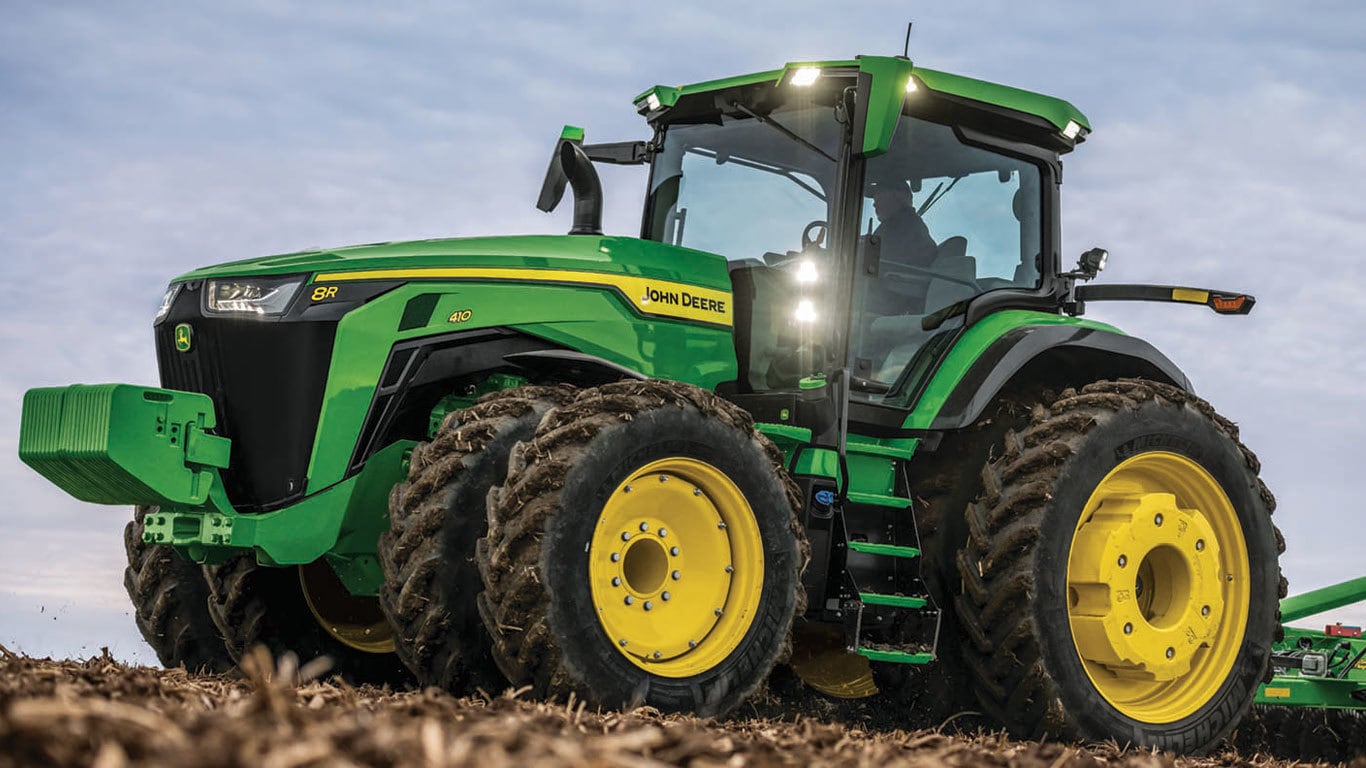 You have heard great things about Kubota and John Deere but cannot decide which one to get your tractor from? In that case, you have to spare some time to give this article a look. Down below is all the information you must keep in mind about tractors of both brands from features to performance.
Material 
Tractors of Kubota make extensive use of steel, especially in fenders and hoods, while those from John Deere incorporate composite plastics.
The presence of steel guarantees increased resistance against physical impacts and outdoor elements so Kubota tractors should last for years to come with dedicated maintenance. Needless to say, those that care about longevity tend to think of Kubota as the winner in Kubota vs. John Deere. That being said, steel is vulnerable to corrosion so homeowners need to take measures to keep rust in check. In addition, unlike steel, plastic holds paint well so tractors made by John Deere retain aesthetic values as time passes by.
Control
People don't have to be experts to manipulate the operation of Kubota and John Deere tractors to their liking. Nonetheless, thanks to the joystick controls, Kubota tractors usually receive a shower of praise regarding ease of control. You like to put your tractor to good use as soon as you get it but don't have all day to master the controls? Then it's strongly recommended that you keep an eye out for Kubota models.
Pedals 
To keep things simple, John Deere designs its tractors with standard side-by-side floor pedals for forward and reserve. Besides that, owners of John Deere could find the brake pedal on the left so coming to a sudden stop is a walk in the park. In the case of Kubota, its tractors integrate the treadle pedal with the accelerator pedal near the toe and the reserve pedal around the heel. For emergencies, people should be able to locate the brake pedal above the accelerator pedal.
All in all, in terms of pedals, John Deere is the one that comes out on top in Kubota vs. John Deere.
Transmission 
It's safe to say that one of the key differences between tractors of Kubota and John Deere lies in the transmission. Aside from certain series, tractors from Kubota utilize the 3-range transmission while John Deere models use the 2-range transmission.
Generally speaking, even with the 2-range transmission, tractors made by John Deere still let people reach their destination without much difficulty. However, if you go for John Deere models, there would be times that you have to drive slower/faster than your preferred speed. On the other hand, if you pick up a Kubota tractor, its 3-range transmission is going to provide a smooth ride across terrains. Unsurprisingly, a number of reviews of tractors rate Kubota above John Deere once it comes to transmission.
Attachments 
Both Kubota and John Deere permit homeowners to outfit their tractors with attachments for improved performance on the field. Nevertheless, on average, people could swap out attachments on John Deere in a matter of minutes and there is no need to grab extra parts. For Kubota tractors, depending on the situation, homeowners may have to spend a lot of time setting up the attachments. Also, sometimes, those that own tractors from Kubota have to spend more money on parts to make use of attachments.
Best Tractors From Kubota And John Deere
Kubota and John Deere have introduced numerous high-quality tractors to the market but in terms of performance, several names stand out from the rest
Kubota
Put together with the latest technologies available, Kubota MU5501 (2WD) seldom lets its users down in the course of operation. With a combination of eight forward and four reserve transmission synchromeshes, the Kubota tractor delivers more than enough power for multiple tasks. Moreover, since MU5501 (2WD) is a model with excellent fuel economy, there is no need to set aside a budget for its fuel expense. That is by all accounts a big plus if you intend to use your tractor day after day.
Comfort is one of your top priorities as you operate tractors in the outdoors? Then there is a good chance that you would come to like what Kubota L5740HDCA could offer. Possessing luxurious seat, air conditioning and so on, L5740HDCA ensures a pleasant experience for its users in a wide range of conditions. It's worth pointing out that the tractor from Kubota packs a strong engine too so heavy lifting is child's play.
Effective and efficient, Kubota MU4501 (2WD) runs well in an assortment of environments which is advantageous. Though the engine of the Kubota tractor is unexceptional compared to standard models, it's nonetheless sufficient for lifting stuff. Interestingly, MU4501 (2WD) also features straightforward maintenance that requires no special tools and skills to complete. Because of that, with Kubota MU4501 (2WD), homeowners don't have to pay too much attention to keep their tractor up and running.
John Deere
A combination of outstanding engine and high-capacity fuel tank allows John Deere 6120B to perform tasks from start to finish without any interruption. Unsurprisingly, the tractor made by John Deere is popular among people that need something for heavy-duty operation. That being said, 6120B costs more than most of its competitors on the market. Hence, if you want to pick up John Deere 6120B, you may need to recalculate your spending plan to finance the purchase.
Boasting a four-wheel-drive axle, John Deere 5050E is able to navigate a multitude of surfaces with relative ease. Furthermore, with a low noise level that promises quiet operation, the tractor from John Deere rarely becomes a source of disturbance in use too. Naturally, those who hate to make a ruckus every time they use their tractor hold 5050E in high esteem. Last but not least, John Deere 5050E is not exactly cheap but its affordability is superior to that of its contemporaries.
Thanks to the inclusion of power steering, John Deere 5310 is pleasant to ride and that earns its compliments from no-nonsense homeowners. Noteworthily, when the need arises, 5310 could work with all sorts of soils including wet ones. As a result, quite a few experts regard the tractor from John Deere as an adaptable model that never fails to please. Finally, for running time, the fuel economy of John Deere 5310 is fantastic and its tank is large so it's going to run for many hours.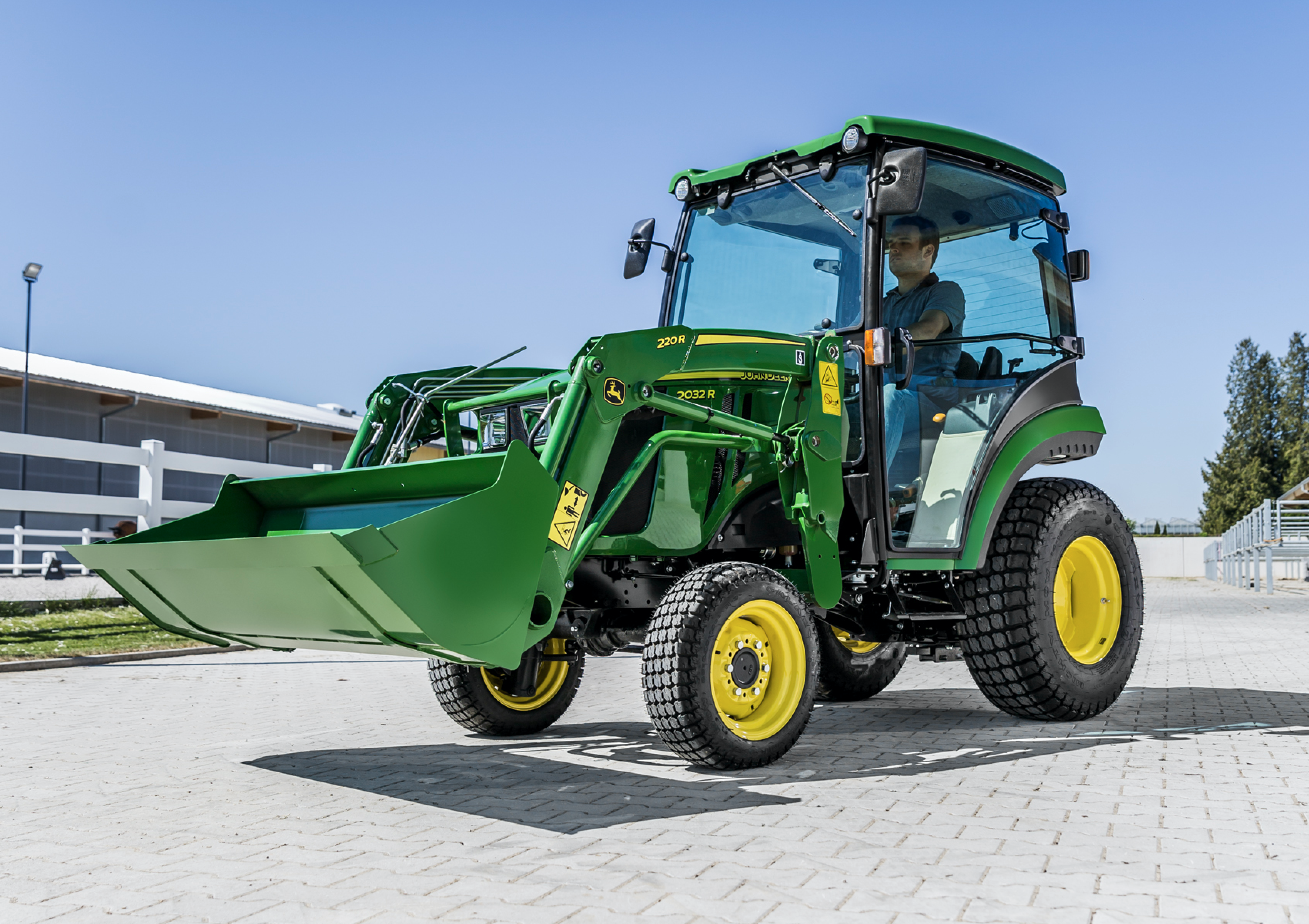 Hi, I am Matthew Thompson.  I have a special love of repairing house and taking care of my small garden. From 2015, I decided to write more about home improvement, repairing – fixing anything in a common house to help people understand & know how to upgrade their own one. With 7 years working in writing for home & garden, I am really happy if any one could drop a comment about my knowledge.
It could be not correct in your case but if you let me know, I am willing to update my article with your recommendation.
Enjoy!